Agenda
Geplaatst door: AppManagEvent
AppManagEvent 2019
Organisatie
AppManagEvent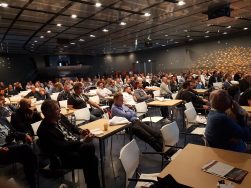 AppManagEvent gives visitors a status&future update on the leading technology, tools, strategies, insights and trends around Application Management. The 14th edition will cover themes like:
Deployment;
Security;
pplication Virtualization;
MSIX, Win10 migration;
License Management;
T Infra and much more.
One day with great Speakers, Tech Content, Solution vendors in a professional atmosphere and inspiring location.
IT consultants & professionals get their update on solutions and technologies available to start and finish their current and future projects successfully.