Agenda
Geplaatst door: XSARUS | Digital Commerce
Commerce @ the Castle. Unlock the full Magento potential.
E-mailadres
info@xsarus.nl
Organisatie
XSARUS | Digital Commerce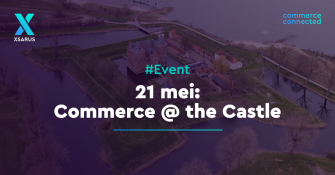 Op dinsdag 21 mei organiseert XSARUS samen met Datatrics en Paazl een sessie over Magento features. Welke mogelijkheden bieden ze? En welke beperkingen? Is het nodig om extra tools te gebruiken bovenop het commerce platform? Wat valt er te leren van anderen? Zomaar wat vragen die we tijdens deze sessie laten passeren. We gaan onderling de battle aan om de voor- en nadelen van het gebruik van extra tools t.o.v. de vele mogelijkheden die Magento standaard biedt, boven water te krijgen.