Agenda
Geplaatst door: Emerce
Dutch Interactive Awards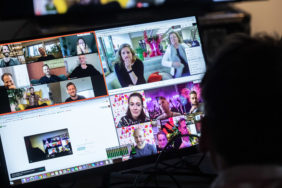 Heb je een uniek interactief project neergezet dat meer dan ooit een vakprijs verdient? Dan maak je kans bij de Dutch Interactive Awards. Dit zijn de high impact bekroningen voor de digital interactive makers van Nederland. 

Een onafhankelijke jury zal je werk beoordelen op ijzersterk concept, strategie, design, interactie en resultaat. Alles gebeurt dit jaar online.
Zet de puntjes op de i van je case, zorg dat je opdrachtgever mee is en stuur je beste werk in.
11 januari – cases aanmelden met 100 euro korting

16 februari – cases aanmelden met vol tarief

2 maart – uiterste deadline aanmelden cases

23 maart – bekendmaking nominaties via mail en website

13 april – online jurydag via Google Meet

20 mei – live online awardshow
De Dutch Interactive Awards (DIA) zijn dé prijzen voor het allerbeste interactieve werk van Nederlandse makers. De DIA reikt binnen 16 categorieën een goud en zilver award uit aan de meest vooraanstaande bureaus en opdrachtgevers. Elk jaar krijgen ook de beste online professionals uit het vakgebied de DIA PRO's én ontvangen baanbrekende digitale bedrijven de Company of the Year award. De DIA wordt georganiseerd door Emerce en DDA en sinds 2010 jaarlijks uitgereikt.