Agenda
Geplaatst door: Happy Game Changers
Four-O Entrepreneur Festival
Organisatie
Happy Game Changers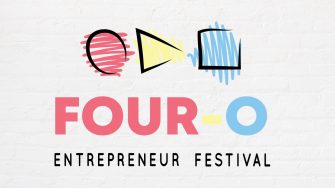 About the Event
Calling all creatives, playful folks, small business owners and other people that love to colour outside the lines! Join us in a celebration of building your business by sharing knowledge and learning from each other. This event will be in an unconference style called "Open Space Technology" to create an optimised athmosfere for letting magic happen!
So do you want:
– to learn in an interactive way?
– to share your knowledge on a certain subject?
– to teach people by organising a workshop in one of the breakout rooms?
– to network and meet new inspiring people?
You've come to the right place! Grab your ticket and join in on the fun!
Bring your ideas, questions and an open mind to this celebration of entrepreneurship (that, and my birthday.. )
Hope to see you there!