Agenda
Geplaatst door: Valtech
How to make CUSTOMER EXPERIENCE OPTIMIZATION a priority in your organization – Breakfast session
E-mailadres
marketing@valtech.nl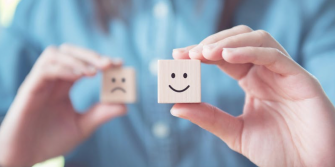 While most CEOs THINK they have customer experience as a priority, customers rarely experience this as much. There seems to be a huge gap between expectation and reality. Why is that and what can we do to change this? On May 15th, Nicky and Renske will share several successes regarding customer experience optimization, as well as the challenges they face when implementing CXO in large digital companies.
Interactive and applicable
We really want to make this session valuable to you. In order to achieve that, we need your input! During the register process, you have the possibility to share your experience (if you have any) when it comes to CXO. We will make sure to discuss these challenges during the session.
Speakers:
Nicky Rog – Digital Consultant at Valtech
Renske Jongbloed – Customer Experience Designer at Valtech