Agenda
Geplaatst door: Information Builders
International Summit 2018 | Brussels
E-mailadres
info_nl@ibi.com
Organisatie
Information Builders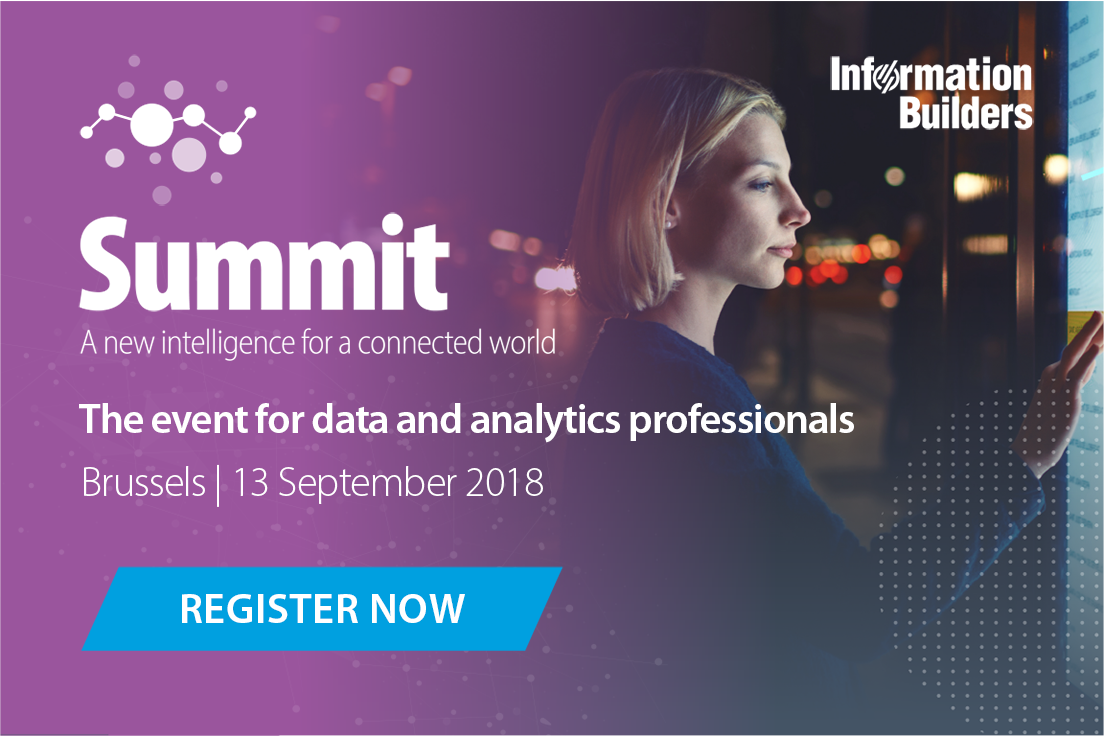 The world is becoming increasingly interconnected and information-driven, with people, systems and objects interacting like never before. Businesses are challenged to harness an unprecedented volume and variety of data to help them think and act in new ways.
Join us for International Summit 2018 – the packed agenda will tackle pressing business challenges including:
– How to build a trusted data foundation to deliver insight
– Making adoption of analytics more pervasive in your organization
– Monetizing data to create new sources of value
It's a valuable opportunity to join fellow IT decision-makers and influencers to discover the role information is playing in making our world smarter.
Learn best practices for applying analytical insight organization-wide, discover how AI and predictive and prescriptive analytics can help you automate, accelerate, optimize and monetize business processes for competitive advantage.
Register now via the website.