Agenda
Geplaatst door: Ipsos B.V.
Ipsos Better Decisions Breakfast Session – Verzeker het succes van jouw innovaties!
Locatie
Ontvang je na aanmelding
E-mailadres
lynnet.ligthart@ipsos.com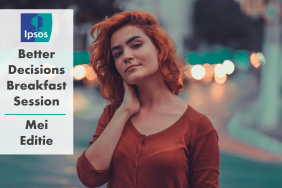 Tijdens deze ontbijtsessie delen Ipsos' innovatie-experts Cher en Johannes hun kennis over en ervaring met Jobs to be Done. Jobs to be Done is een methodologie om 'Jobs' samen met de bijbehorende solutions in kaart te brengen. Jobs zijn acties die nodig zijn om vooruitgang te boeken. Volgens de filosofie van Jobs to be Done zoeken mensen producten in hun leven zoals een bedrijf zoekt naar een nieuwe werknemer. Dit in tegenstelling tot de mainstream aanpak, waarbij naar onvervulde behoeften binnen een product of categorie wordt gezocht.
Naast de presentatie vindt er ook een Q&A plaats én kun je meteen aan de slag met het toepassen van Jobs to be Done op de eigen business challenge. Je verlaat de sessie geïnspireerd en met concrete ideeën over hoe Jobs to be Done jou een stap verder helpt richting succesvolle innovaties.