Agenda
Geplaatst door: ISM eCompany
Masterclass online marketingstrategie
Locatie
Van Nellefabriek | Van Nelleweg 1
E-mailadres
events@ism.nl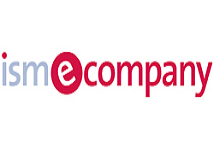 Het kan bijzonder uitdagend zijn om bedrijfsdoelstellingen te vertalen naar een online marketingroadmap. Want hoe brengt u de strategie in kaart waarmee u het maximale uit uw budget haalt en uw doelstelling behaalt? De gratis masterclass die we organiseren op 17 mei, geven u handvatten waarmee u een datagedreven roadmap opstelt zodat u maximale ROI behaalt uit uw online marketingactiviteiten.
Het opstellen van een roadmap hoeft niet uitdagend te zijn. In deze masterclass passen we theorie, data, kennis en ervaring toe op een case van een multibrand retailer en een merk. Beide cases hebben hun eigen uitdagingen, waardoor de invulling van de roadmap verschilt. We laten u zien hoe u zorgt voor de juiste data, deze analyseert en vertaalt naar acties voor verschillende online marketingkanalen.
Na de masterclass:
– Weet u hoe u de haalbaarheid van een doelstelling toetst
– Weet u hoe u een ambitieuze, maar realistische doelstelling op basis van budget bepaalt
– Weet u hoe u dit kunt toepassen naar online marketingactiviteiten
– Heeft u een concrete aanpak om zelf tot een datagedreven online marketingroadmap te komen voor uw organisatie
Deze masterclass is perfect als u:
– Werkzaam bent bij een (online) retailer of merk
– Verantwoordelijk bent voor de strategie en inzet van online marketingkanalen en campagnes
– Houdt van praktische tips die u direct kunt toepassen
Let op:
– Deze masterclass is alleen voor e-commercemanagers, CEO's, CMO's, e-commercemanagers en marketeers die werken bij een B2C-retailer of B2C-merk
– Alle sessies worden gegeven in het Nederlands
– Vol is vol.