Agenda
Geplaatst door: Lean Startup Leadership Platform
Playshop Valideren
Locatie
Port of Amsterdam
E-mailadres
marieke@gamechanger.nl
Organisatie
Lean Startup Leadership Platform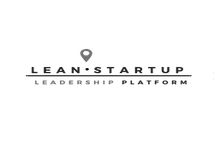 Ben je een innovatiemanager, productowner, design engineer, agile coach of wil je een corporate startup opstarten. Herken je jezelf in één of meer van de volgende punten?
Je weet dat je meer moet experimenteren. Dat je goed je business ideeën moet testen om minder risico te lopen. Echter je weet niet waar je moet beginnen.
Je besteedt al veel tijd en energie aan valideren, maar het draagt nog niet echt veel bij aan de innovatie resultaten.
Je vraagt je af hoe je experimenteren en valideren zo inzet dat er een goede ROI (Return On Investment) en ROTI (Return On Time Invested) is.
Je hebt al de nodige testen gedraaid in je organisatie en vraagt je af, hoe je deze vaardigheid kan schalen in je organisatie.
Dit alles komt aan bod in de Playshop Valideren van het Lean Startup Leadership Platform bij de Port of Amsterdam. Ontdek in 3 uur hoe jij het valideren van je business ideeën en prototypes kunt inzetten, om jouw innovatie succes naar een volgend niveau te brengen. Door validatie strategieën te implementeren die NU werken.
PROGRAMMA PLAYSHOP VALIDEREN?
15.30 uur: Inloop en welkom
16.00 uur: Start Playshop door Marieke Schoenmaker, co-founder Lean Startup Leadership Platform NL en Director Gamechanger.
16.10 uur: Keynote door Robin Schipper, Commercial Manager Port of Amsterdam, over de validatie uitdagingen in een ecosysteem.
16.30 uur: Introductie Valideren als een PRO door Vincent Thamm, co-founder Lean Startup Leadership Platform en Agile Coach bij Schiphol.
17.00 uur: Je gaat aan de gang met het goed valideren van jouw eigen business idee.
18.30 uur: Borrel en netwerken
19.00 uur: Einde
Het is een eenmalig en gratis event. Meldt je snel aan. We hebben nog maar 30 plaatsen over!