Agenda
Geplaatst door: IAB Nederland
Programmatic Awards 2020
Organisatie
IAB Nederland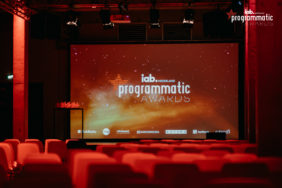 De Programmatic Awards zijn in de afgelopen vier jaar uitgegroeid tot een begrip in de online-advertisingindustrie. Zo is de Award Show ieder jaar in no time uitverkocht en het aantal inzendingen blijft stijgen.
Op 11 juni 2020 is dé avond waarop alle bedrijven en professionals een podium en de bijbehorende waardering hebben krijgen in de in de vorm van één van de acht awards.
Voor wie?
De Programmatic Awards zijn voor iedereen die in meer of mindere mate betrokken is bij programmatic trading of advertising binnen zijn of haar bedrijf.