Agenda
Geplaatst door: Retailtrends
The best insights for a future proof store
Locatie
Pakhuis de Zwijger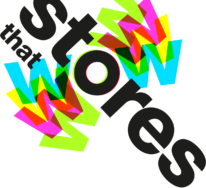 Economische, demografische en technologische ontwikkelingen doen de traditionele retail op zijn grondvesten schudden. De rol van de winkel verandert en fysieke retail duikt vaker op buiten de traditionele winkelomgeving. Het biedt retailers en merken een kansrijk perspectief.
Het nieuwe RetailTrends-event Stores That Wow duikt in de succesfactoren van de winkel van morgen; van storedesign tot nieuwe businessmodellen en van experience tot instore technologie.
Stores That Wow is een dag met nationale en internationale sprekers en biedt inspirerende voorbeelden en praktische inzichten voor een toekomstbestendige fysieke winkel.