Agenda
Geplaatst door: Barracuda Networks
Why everyone is buzzing about Zero Trust for Secure Remote Access
Organisatie
Barracuda Networks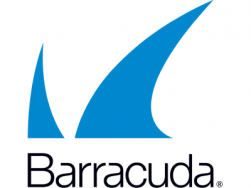 By 2022, 80% of new digital business applications opened up to ecosystem partners will be accessed through Zero Trust Network Access (ZTNA).
In this webinar we show you how to:
1. Enable Zero Trust to all your apps and data from any device and location.
2. Provide secure remote access without complex, slow VPN technology.
3. Move towards the zero trust access paradigm that will make your life easier and your security so much better.
We will show you how to enable zero trust to:
• Ensure business continuity
• Mitigate risk with remote access
• Enable remote work productivity
Speakers: Alain Luxembourg, Regional Director Benelux (Barracuda Networks) & Stefan van der Wal, Pre-sales Consultant (Barracuda Networks)