Agenda
Geplaatst door: Monotone Studio
Workshop iOS app development @ The MonoLab
Locatie
The Thinking Hut, Mauritskade 55c
E-mailadres
Manouk@studioroosegaarde.net
Organisatie
Monotone Studio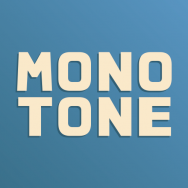 Ever wondered what iOS app development is about? You may be a designer wanting to expand knowledge. Or a web developer ready to go Mobile. Possibly you are working on a project with programmers and would like to know more of their language for a better understanding. Maybe you just sense that mobile has the future and want to be part of it.
For the curious, the ambitious, the Nerd and the Geek and all others we introduce:
MonoLab! A crash course in the World of iOS development!
In three courses the experienced founders of Monotone Studio, Emmanuel Flores Elias and Casper Schipper will guide and learn you the basics of iOS programming. After this journey you will have a full understanding of the scope and requirements of iOS programming.
The following courses will be taught:
Course 1 (25th of September)
1-Introducing iOS development: create your first app
2-Xcode and iOS simulator
3-Basic Objective-C: boxing types and basic objects
4-User Interface on iOS
*creating UI elements
*providing functionality to UI elements
*UIView and ViewControllers
Course 2 (2nd of October)
1-Model View Controller patterns
2-Tables and table views
3-Manipulating data with tables
3-Navigation concepts and modal presentations
Course 3 (9th of October)
1-Delegation pattern
2-Web and connectivity in iOS
3-Introduction to graphics in iOS
Practical info:
Group: 5 – 10 people
Duration: 19:00 – 22:00
Costs: € 250-, (excl. BTW)
Location: The Thinking Hut; Mauritskade 55c, Amsterdam
For more info or registration send an e-mail to manouk.meilof@monotonestudio.nl
The workshops are part of Monotone Studio: www.monotonestudio.nl
Note: The workshops will be taught in English.