Agenda
Geplaatst door: SLTN, Paloalto, Varonis
Event Future proof your Cloud
Locatie
Van der Valk Hotel Amsterdam Zuidas - Tommaso Albinonistraat 200 ​
Organisatie
SLTN, Paloalto, Varonis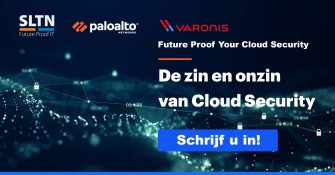 Keynote speakers:
– AMITABH SINGH – Chief Technology Officer EMEA for Palo Alto Networks
– BRIAN VECCI Chief Technology Officer, Varonis
Vervolgens worden er in drie break-out sessies met Cloud Security experts de focus gelegd op actuele thema's binnen Cloud native security om zo een passende strategie vorm te geven.
Verder worden er tips gegeven vanuit actuele praktijkcases en komen vraagstukken aan bod zoals;
– Uitdagingen aangaande de weerbaarheid van 'moderne' digitale infrastructuur die nu deels of volledig in de Cloud draait.
– Beveiligingsmaatregelen die nodig zijn op het moment dat we applicaties migreren naar de Cloud of draaien op Cloud-VM's, containers, Kubernetes en zgn. serverloze architecturen. Wat zien we over het hoofd?
– Optimalisatie van de veiligheid van de data in de Cloud.
– Valkuilen als het gaat om Cloud security.