Agenda
Geplaatst door: Money 20/20
Money 20/20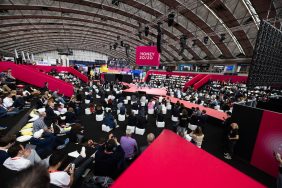 The place where money does business is just around the corner. In a few weeks – June 6 to be precise – get ready to connect with the industry's boldest and brightest new voices to delve into the challenges of right now and shape together what comes next for the money ecosystem in Europe and beyond.
This year we'll stop at nothing to level the playing field and offer you connections, tools, knowledge and access to the innovations shaping the future of money.
Check out our agenda and speaker lineup, and imagine the excitement of mingling with money powerhouses this June in Amsterdam.