Agenda
Geplaatst door: Techwatch B.V.
Bits&Chips Benelux RF Conference
E-mailadres
info@techwatch.nl
Organisatie
Techwatch B.V.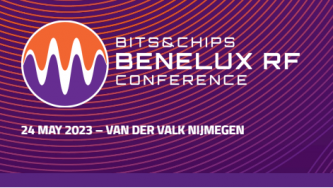 The seventh edition will take place as a live event on Wednesday 24 May 2023 at Van der Valk Nijmegen. The conference will exist of sessions on product-specific applications with a focus on innovative solutions in combination with advanced wireless technology and of in-depth sessions highlighting trends such as RF energy and RF power and focusing on engineers, designers and technical managers in the advanced RF field. Our target audience exists of engineers, team leaders, technical managers, product developers and innovation managers.