Agenda
Geplaatst door: Barracuda Networks
Cybersecurity TV Nederland Episode 1 – Met de hacker van DigiD over de hacker-mindset
Organisatie
Barracuda Networks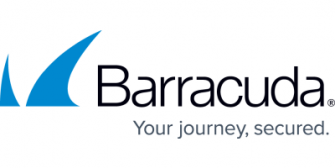 Welkom bij Episode 1 van Cybersecurity TV Nederland, over de hacker-mindset. Want als jij de hacker beter begrijpt, kun je jezelf beter beschermen.
Momenteel maak je de grootste ontwikkeling in de geschiedenis van IT en cybersecurity mee. Maar weinig mensen hebben dit door… vooralsnog. Zelfs vooroplopende Nederlandse experts in IT security hebben vaak geen idee.
Niemand dacht dat wereldwijde cyberoorlog, digitalisering en gebrek aan cybertalent zoveel impact zou hebben op individuele organisaties, zelfs de kleinere.
NOS zegt: "Deskundigen waarschuwen dat Europa daar (cyberoorlog) misschien wel banger voor moet zijn dan voor een grootschalige grondoorlog."
RTL Nieuws zegt: "Tientallen overheidsinstanties, banken en IT-organisaties zijn het doelwit geworden van hackers sinds de oorlog begon."
Een spreker van Nederlandse Defensie sprak laatst op een symposium waar hem gevraagd werd geen wapen mee te nemen. Hij snapte het verzoek maar deed het toch. "Ik draag het al de hele tijd bij me." Hij had het over de telefoon in zijn jaszak en "in jullie hand", dat binnen één klik verandert in een wapen.
Ditzelfde geldt voor alle devices die elke medewerker, leverancier of partner gebruiken als zij zaken met jou doen. En devices zijn maar één point of entry voor cybercriminelen… Met welke cybersecurity innovaties ga jij cybercriminaliteit te slim af zijn? We praten graag over de vooruitgang en doorbraken in de wereld van cybersecurity met jou.
Want ja de slechteriken worden beter, maar jij ook.