Agenda
Geplaatst door: Emerce
E-commerce: Sales Funnels & Social Advertising
E-mailadres
academy@emerce.nl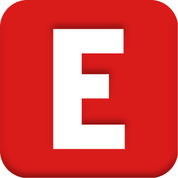 In deze deep dive leer je alles over sales funnels en social advertising. Hoe bouw je een converterende funnel voor maximale e-commerce sales en hoe bereik je je ideale klant met social campagnes? Na deze twee ochtenden weet jij precies wat je moet doen om klanten naar je site te trekken én te converteren.
Tijdens deze deep dive leer je:
Alle ins en outs van het huidige e-commerce landschap;
Converterende sales funnels bouwen;
Je eigen social advertising campagnes bouwen.
Voor wie?
Deze deep dive is voor jou als je een e-commerce business hebt of wilt gaan starten. Je leert namelijk niet alleen maar een commerce funnel of shop bouwen, maar ook alle kneepjes om verkeer naar je site te sturen. Dus ben jij een ondernemer, TikTok creator, YouTuber, marketeer of social media manager en wil je aan de slag met e-commerce? Dan is deze deep dive voor jou.
Omschrijving
Online verkopen is het nieuwe normaal. Vooral met de opkomst van #TikTokMadeMeBuyIt, geïntegreerde shops in social media platformen en producten showcasen in livestreams zal de e-commerce alleen maar groeien. Dit is dé sector waar je moet zijn annon 2023.
In deze deep dive leer je een shop inrichten en funnel bouwen, de e-commerce mogelijkheden van social platformen en social media advertentie campagnes bouwen om verkeer naar je online winkel te sturen. Je leert hoe je je bezoekers kunt retargeten (opnieuw een advertentie kunt laten zien) en waarom e-mail marketing essentieel is voor jouw winkel.