Agenda
Geplaatst door: IBC
IBC 2022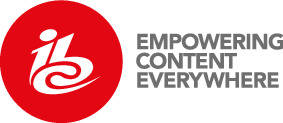 IBC (International Broadcasting Convention) is the premier annual event for professionals engaged in the creation, management and delivery of entertainment and news content worldwide. Attracting close to 60,000 attendees from across the globe, IBC combines a highly respected and peer-reviewed content program alongside an exhibition made up of 1400 exhibitors.
IBC has evolved from its technical broadcast roots and today it encompasses the whole breadth of media creation management and delivery, from online content to digital cinema, from automated workflows to high resolution capture and display. IBC remains the principal event for the industry, and it continues to go from strength to strength.
Visitors can expect to learn about the developments which are shaping the industry, interact with the latest technology, experience world first demonstrations and do business in a professional and supportive environment. It is the leading place to engage, unlock business opportunities, discover the latest innovations and explore the exciting world of content and technology together.