Agenda
Geplaatst door: SPOTONVISION
Online B2B Festival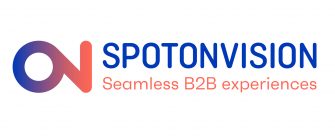 Tijd om je marketing skills naar een hoger niveau te tillen. Doe mee aan ons B2B Festival met back-to-back sessies over account-based marketing en content that converts:
10:00-10:45 CET – Getting started with account-based marketing
Ontdek in deze sessie of uw organisatie klaar is voor account-based marketing, welk type ABM het beste bij u past en hoe u aan de slag kunt gaan met ABM. Samen met Vega Sims van SPOTONVISION en Bart Verhoeven, Marketing Manager bij Cyclomedia, leer je stap voor stap een succesvolle ABM-aanpak uit te rollen.
11:00-11:45 CET – Content that converts
Kwalitatieve content in B2B helpt uw koper om te kopen. Waar moet je beginnen met het creëren van content dat overtuigd en wat zijn de huidige ontwikkelingen op het gebied van gepersonaliseerde content? Volg deze sessie met Tamara den Hartog en Ingrid Archer van SPOTONVISION voor meet informatie over content die overtuigd.