Agenda
Geplaatst door: RAI
TechEx Europe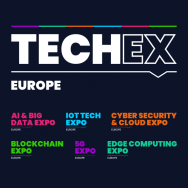 Taking place in the thriving tech hub of Amsterdam, don't miss TechEx Europe and the opportunity to connect with the region's most innovative companies, tech professionals and bustling start-up scene.
Over 5000 attendees are expected to congregate over two days, all looking to network and discuss the latest trends in IoT, AI & Big Data, Cyber Security & Cloud, Blockchain and 5G.
We're providing the perfect backdrop for learning and building partnerships through interactive sessions and a bustling exhibition floor featuring over 100 exhibitors.
Register for free or upgrade to receive access to top level content and networking opportunities.