Nieuws
-
Windows Phone in China groter dan iPhone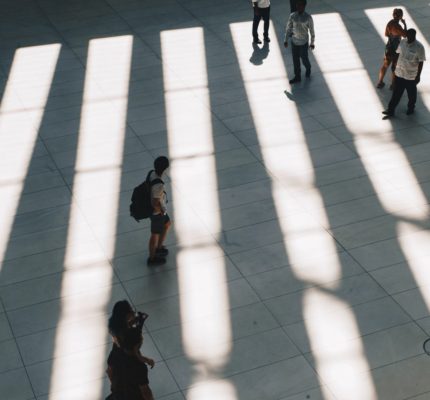 De Windows Phone, die sinds kort in China verkrijgbaar is, heeft twee maanden na lancering een marktaandeel van zo'n 7 procent, aldus Microsoft. Iets groter dan Apple's iPhone, die goed is voor bijna zes procent.
Michel van der Bel, COO Greater China Region bij Microsoft, verwacht dat het marktaandeel nog zeker zal groeien. "We zijn pas net begonnen." Hij verwacht veel van de nieuwe smartphone en pc-tablet vanwege hun multifunctionele inzetbaarheid: "Onze smartphone en pc-tablet zijn hybride, waardoor geschikt voor de consument, maar ook makkelijk in te voegen binnen een bestaande bedrijfsinfrastructuur. Hierdoor kunnen we beter dan menig concurrent inspelen op de consumerization of IT."
Android domineert de Chinese mobiele markt met een marktaandeel van rond de 69 procent.
Op het gebied van apps loopt het bedrijf nog flink achter. "Daar hebben we inderdaad nog een slag te maken. Momenteel werken er 2.500 mensen bij ons R&D-afdeling in China. Daar investeren we flink in", aldus de COO.
* Het juninummer van Emerce magazine staat in het teken van 'Online ondernemen in China', waaronder een uitgebreid interview met Michel van der Bel.
10 Reacties
Eric
The numbers on stat counter do not represent current market share in sales but the marketshare in internet usage. As the Lumia is only on sale for a short while most people will have ohter phones. A sales marketshare of 7% will probably lead to a marketshare of internet usage 7% in about two years. However since the Lumia is not on sale at most of Chinese carriers it would require more carriers to take the Lumia 900 to a bigger level in China
guest
What did Michel exactly say? He talked about Microsoft or about Windows Phone? 7% seems realistic only for Windows Mobile + Windows Phone total market share.
Éric
I'd suggest to wait for official stats from Gartner & co. It's quite easy to give away percentages which are not so simple to decipher. Is this mobile installed base marketshare or periodical mobile sales marketshare? Does it include standard mobile phones or does it deal with smartphones only? Does it include tablets? Does it include Windows Mobile?
See, this 7% number may have different meanings depending on the real numbers they cover. And where these 7% and 6% marketshare do come from? Gartner just gave away Q1 2012 worldwide smartphones sales to end users a few days ago (may 2012), and Microsoft is given 2.7 millions units worldwide sales (1.9%) when Apple is credited for more than 33 millions units worldwide sales out of a total of 144.9 millions worldwide smartphone sales.
So, if these 7% and 6% deal with quarter sales, we ought to question them: the latest sources on the net (Analysys International, april 10th) gives Windows Mobile a 1.2% China smartphones sales share for Q4 2011. No mention of Windows Phone (maybe among the 5.1% of «other»?), but without giving away the number of units sales. All sources on the internet about this information cite Michel van der Bel, they do not provide any other sourced information. Maybe Microsoft needs some focus on its product and present it as a winner though it has now been considered as a looser for years…
It may be true though (and anyway, it would be a good thing if Microsoft were back into the battle), but I need more facts. First Windows Phone (HTC Triumph) was released 2 months ago only in China. Windows Phone surely has some arguments, but I doubt that Windows Phone reached iPhone's sales share in China within two months, more China Mobile began selling the iPhone in march, even if the demand for the iPhone is expected to lower in pending of the new iPhone.
@guest: we talked about the Windows Phone.
And the numbers we talked about were from Reuters a few days before the interview. See the link attached in an earlier reaction on this posting.
@eric: I spoke with him at the beginning of April. Number he mentioned is about March. I think before the iPhone went on sale by China Mobile. The numbers are always a little bit behind…
Where did Microsoft get this 7 percent figure from? Do you have the direct quote from the interview?
@ben: i got it from Van der Bel himself.
Since the release of this posting Microsoft says that he didn't say it. But that's not the case, he did. So I ask: if it's not correct (although V/d Bel did check the interview with this quote), what is than the 'right' number? Than it became quite…
Mize
This has to be 7% of new sales, not 7% of smartphone market in China. The total Chinese smartphone market exceeds 200 million units (150 million sold in 2011 alone) so this would mean that WP sold >14 million units in 2 months or nearly 100% of all the smartphones sold in China. Does anyone really think WP was on nearly 100% of all the smartphones sold in China?
Plaats een reactie
Uw e-mailadres wordt niet op de site getoond