Building Blocks and CM.com intend to join forces: proposed collaboration to build a Consumer First world together.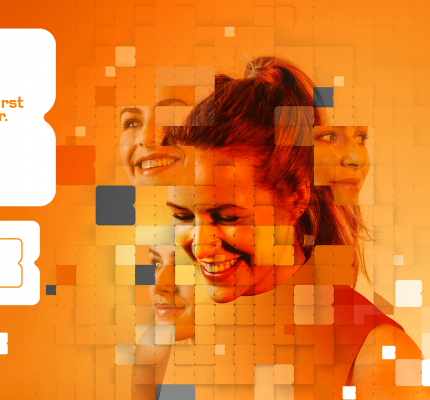 Building Blocks, number one in consumer AI, has entered into exclusive negotiations with CM.com – global leader in cloud software for conversational commerce. By joining forces, Building Blocks and CM.com have the potential to offer highly competitive SaaS-based products for any of their customers, helping them maximize consumer value more and more.
Since its founding in 2013, Building Blocks' main focus has always been to help consumer brands build relevant and personalized interactions across their organization. To – with their expertise in AI and Data Science – drive business growth, enhance brand experience and exceed consumers expectations. All with one main focus in mind: to turn consumers into loyal fans.
In recent years Building Blocks has grown significantly, both in services, customer portfolio as in revenue. The step to collaborate with a pioneering company like CM.com is, therefore, a logical one. The combination of Building Blocks' knowledge and expertise in the field of data and AI, and the top-of-the-bill conversational software of CM.com has the potential to create new opportunities. With this Building Blocks is taking big steps towards their moonshot in building a Consumer First World.
Alexander van Eerden, CEO Building Blocks:
"In the past eight years, we completely focused on delivering value to our clients. That's what we see at CM.com as well. From a market perspective, more and more companies active in the consumer space are using AI to improve their customer journeys, revolutionize how they interact with consumers, and deliver more compelling experiences. Combining the CM.com solutions with our data science software and data science services, creates a highly competitive SaaS-based product for any customer that is maximizing consumer value. In addition, the scale and international footprint of CM.com will enable us to accelerate our growth ambitions and get to our ambition to positively impact one billion people with our AI Full of enthusiasm, we are ready to go into this next fase and build a Consumer First world together with CM.com."
Jeroen van Glabbeek, CEO CM.com:
"We have been working alongside Building Blocks on various joint customer accounts. As a result, we got to know the team and their AI technology very well. We are convinced that incorporating the Building Blocks' portfolio into our mobile cloud solutions makes perfect sense and will further empower customers to turn consumers into loyal fans. The acquisition offers us multiple advantages. It adds high value consumer AI functionalities to our entire product portfolio and extends our customer base for enhanced up- and cross selling opportunities. In addition, their business model provides an extra boost to the development of our recurring revenue base in line with our ambition to gradually move to a more SaaS-driven business model."
Dit artikel is een ingezonden bericht en valt buiten de verantwoordelijkheid van de redactie.