Insight 2010 – Intelligence Management Software – geüpgraded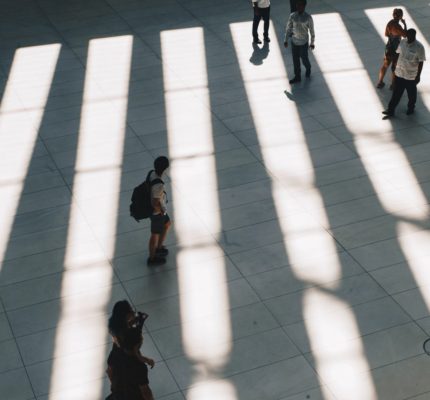 Insight 2010 combineert speciaal op marketing toegesneden document management functionaliteit met analyse en visualisatie technieken die marketingprofessionals in staat stellen veel voorkomende thema's, koopmotieven of door concurrenten gebruikte verkoopargumenten uit de verzamelde informatie te distilleren. Deze inzichten kunnen organisaties vervolgens gebruiken om hun marketingcampagnes, verkooptactieken en productontwikkeling te verbeteren.
Chaos
Organisaties verzamelen veel gegevens over (potentiële) klanten, concurrenten, partners, leveranciers en andere partijen de invloed hebben op het koopproces van de klant. Zij slagen er echter slechts in beperkte mate in om die gegevens te vertalen naar bruikbare inzichten, omdat alles vaak chaotisch verspreid door de organisatie ligt opgeslagen. Vaak zijn gegevens niet eens vastgelegd en zitten ze in hoofden van mensen. Insight 2010 brengt daar verandering in. Met deze IM-oplossing worden alle verzamelde gegevens gestructureerd vastgelegd waardoor vindbare en analyseerbare informatie ontstaat.
Cloud Analysis
Insight 2010 gebruikt speciaal voor marketing geoptimaliseerde 'semi-supervised information classification' en 'cloud analysis' algoritmes om patronen – zoals thema's, koopmotieven of verkoopargumenten – in de opgeslagen informatie te ontdekken. De gebruikte metadata-architectuur zorgt voor flexibiliteit en gebruiksvriendelijkheid.
Software as a Service
Insight 2010 is een online applicatie en wordt aangeboden op basis van een flexibel abonnement (Software as a Service). Er is geen installatie van software of de noodzaak om extra hardware aan te schaffen, want de applicatie draait op de centrale Insight server. Een gebruiker nodig heeft alleen een PC met een webbrowser en een Internet verbinding nodig.
Meer informatie
Meer informatie over Insight 2010 kunt u vinden op www.bhbmarketing.biz.
Over BHB Marketing
BHB Marketing (www.bhbmarketing.biz) is een Nederlandse producent van software voor business to business productmarketing, marketingcommunicatie en strategische marketing. BHB Marketing levert haar oplossingen als Software as a Service, ook wel SaaS genoemd.
Dit artikel is een ingezonden bericht en valt buiten de verantwoordelijkheid van de redactie.