Riverbed erkend als leider in Gartner Magic Quadrant 2015 voor WAN-optimalisatie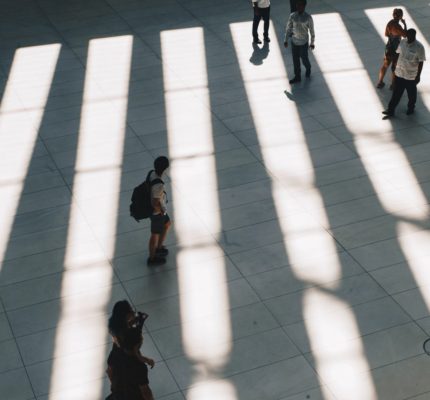 Hoofddorp, 26 maart 2015 — Riverbed® Technology, vooroplopend in applicatieprestatie-optimalisatie, is door Gartner gepositioneerd in het leiderskwadrant van het Magic Quadrant voor WAN-optimalisatie 2015. Het gaat hierbij specifiek om Riverbed® SteelHead™. Hiermee staat Riverbed voor het achtste opeenvolgende jaar in de leiderspositie. Het volledige Gartner-rapport is hier te bekijken. Riverbed werd eerder in februari 2015 al als leider gepositioneerd in het Magic Quadrant voor netwerkperformance-monitoring en -diagnostiek. In oktober 2014 erkende Gartner het bedrijf als visionair in het Magic Quadrant voor applicatieperformance-monitoring.
Het volledige Engelstalige persbericht is hieronder te lezen.
Riverbed Recognized as a "Leader" in Gartner's 2015 Magic Quadrant for WAN Optimization
Marks Eight Years Running in the Leaders Quadrant
SAN FRANCISCO – March 24, 2015 — Riverbed® Technology, the leader in application performance infrastructure, today announced that Gartner has positioned Riverbed® SteelHead™ as a "Leader" in its 2015 "Magic Quadrant for WAN Optimization," marking Riverbed's eighth consecutive year in the "Leader" position. The entire Gartner report can be viewed here. Riverbed is also named a "Leader" in Gartner's February 10, 2015 Magic Quadrant for Network Performance Monitoring and Diagnostics and a "Visionary" in Gartner's October 28, 2014 Magic Quadrant for Application Performance Monitoring.
Tweet This: #Riverbed recognized as leader in Gartner #MagicQuadrant for #WAN Optimization for the eighth year running: http://rvbd.ly/1BnU8zP
"Riverbed is honored for Gartner's continued recognition of SteelHead's leadership for WAN Optimization, and we take great pride to have sustained this position for eight consecutive years," said Paul O'Farrell, Senior Vice President and General Manager of the Riverbed SteelHead and SteelFusion business units at Riverbed. "We continue to innovate, and by adding end-to-end visibility and control to our longstanding optimization capabilities, Riverbed is delivering the most complete solution for superior application performance for today's hybrid enterprise – for any app on-premises or in the cloud."
Blog Post: Eight feels great: Riverbed is again a leader in the Gartner Magic Quadrant for WAN Optimization: http://rvbd.ly/1OszrwH
According to Gartner, "because enterprises continue to demand improved performance of their applications, WAN optimization solutions keep evolving with improved and increasingly granular application optimization and visibility capabilities. The development of the application acceleration market has been driven by customer demand for highly integrated solutions that employ a wide range of techniques to optimize network and application performance and end-user experience and that offer scalability and fault tolerance."[1]
Riverbed SteelHead and the Riverbed Application Performance Platform™
Riverbed SteelHead is the industry's #1 optimization solution for accelerated delivery of all applications across the hybrid enterprise. SteelHead provides increased visibility into application performance and end-user experience and the ability to ensure business performance SLAs through an application-aware approach to hybrid networking based on centralized business intent-based policies.  SteelHead is a key part of the Riverbed Application Performance Platform™ which gives CIOs unparalleled visibility to deliver, control, and optimize all IT resources across the hybrid enterprise.
Connect with Riverbed
Forward Looking Statements
This press release contains forward-looking statements, including statements relating to future enhancements and innovations. These forward-looking statements involve risks and uncertainties, as well as assumptions that, if they do not fully materialize or prove incorrect, could cause our results to differ materially from those expressed or implied by such forward-looking statements. The risks and uncertainties that could cause our results to differ materially from those expressed or implied by such forward-looking statements include our ability to react to trends and challenges in our business and the markets in which we operate; our ability to anticipate market needs or develop new or enhanced products to meet those needs; the adoption rate of our products; our ability to establish and maintain successful relationships with our distribution partners; our ability to compete in our industry; fluctuations in demand, sales cycles and prices for our products and services; shortages or price fluctuations in our supply chain; our ability to protect our intellectual property rights; general political, economic and market conditions and events; and other risks and uncertainties described more fully in our documents filed with or furnished to the Securities and Exchange Commission. More information about these and other risks that may impact Riverbed's business are set forth in our Form 10-K filed with the SEC for the period ended December 31, 2014, and our subsequent quarterly reports filed with the SEC. All forward-looking statements in this press release are based on information available to us as of the date hereof, and we assume no obligation to update these forward-looking statements. Any future product, feature or related specification that may be referenced in this release are for information purposes only and are not commitments to deliver any technology or enhancement. Riverbed reserves the right to modify future product plans at any time.
About Riverbed
Riverbed, at more than $1 billion in annual revenue, is the leader in Application Performance Infrastructure, delivering the most complete platform for the hybrid enterprise to ensure applications perform as expected, data is always available when needed, and performance issues can be proactively detected and resolved before impacting business performance. Riverbed enables hybrid enterprises to transform application performance into a competitive advantage by maximizing employee productivity and leveraging IT to create new forms of operational agility. Riverbed's 26,000+ customers include 97% of the Fortune 100 and 98% of the Forbes Global 100. Learn more at www.riverbed.com.
Riverbed and any Riverbed product or service name or logo used herein are trademarks of Riverbed Technology, Inc. All other trademarks used herein belong to their respective owners.
Gartner Disclaimer
Gartner does not endorse any vendor, product or service depicted in its research publications, and does not advise technology users to select only those vendors with the highest ratings or other designation. Gartner research publications consist of the opinions of Gartner's research organization and should not be construed as statements of fact. Gartner disclaims all warranties, expressed or implied, with respect to this research, including any warranties of merchantability or fitness for a particular purpose.

Dit artikel is een ingezonden bericht en valt buiten de verantwoordelijkheid van de redactie.