YouTube agency Team5pm en GAMMA winnen Global Digital Excellence Award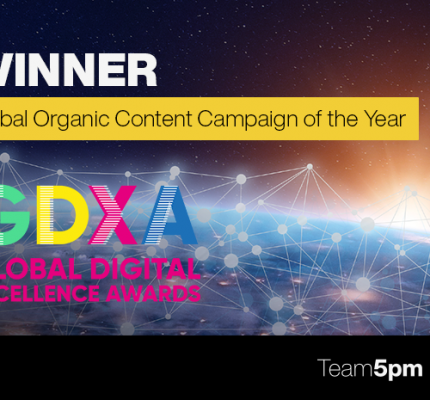 YouTube Agency Team5pm en GAMMA hebben een Silver Global Digital Excellence Award gewonnen, in de categorie 'Global Organic Content Campaign of the Year', met de GAMMA klus domein-case op YouTube. Het is het tweede jaar dat de Engelse awardshow het allerbeste werk op het gebied van digital excellence across the globe bekronen.
Stef van der burg, Lead YouTube Consultant Team5pm: "Onze GAMMA-case is duidelijk favoriet bij (internationale) awardshows. We zijn dan ook erg trots dat we nu ook een Global Digital Excellence Award aan onze prijzenkast mogen toevoegen. Zoals de jury zei: 'Team5pm achieved amazing work and really impressed us by the strategy build and how it is implemented. The organization of the funnel video SEO, dedicated landing pages, social media distribution, and intent based discovery ads has clearly had the positive result where their client was aiming for. Well done!' Graag willen we GAMMA bedanken voor het grenzeloze vertrouwen en de wil om met ons te blijven experimenteren met data-gedreven content op YouTube."
Video case: https://youtu.be/dkBqqXKWVUY
Global Digital Excellence Award
De Global Digital Excellence Award zijn gevestigd in Engeland en is in 2020 ontstaan. Genomineerden maken kans op een silver of winning award. De voorwaarden om kans te maken op deze internationale prijs is dat cases baanbrekende research en technologie moeten bevatten, het gebruik van unieke creativiteit en innovatie, technische implementatie in campagnes, en teams die growth en profitability verzekeren.
Meer informatie: www.team5pm.com | Globaldigitalexcellenceawards.com
Dit artikel is een ingezonden bericht en valt buiten de verantwoordelijkheid van de redactie.