Booking.com Announces Intent to Appeal Bundeskartellamt Ruling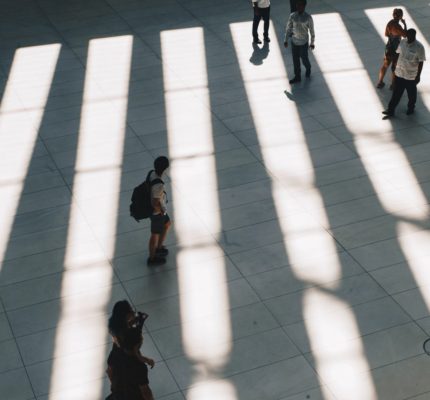 Today the German competition authority, the Bundeskartellamt (BKartA) issued a prohibition decision against Booking.com, an operating business of The Priceline Group [NASDAQ: PCLN], in respect of its narrow MFN clauses in its agreements with accommodation partners in Germany. Booking.com strongly contests the BKartA's arguments and intends to appeal the BKartA's decision.
The BKartA is the sole competition authority in Europe to prohibit narrow parity clauses in agreements between online travel companies and hotels.
The national competition authorities (NCAs) in France, Italy, Sweden, Ireland, the UK, Poland, Greece, Denmark, Hungary, the Netherlands and Switzerland have all publicly stated that the changes that Booking.com made to its agreements with hotels in July 2015 to remove its 'wide price parity' and availability parity clauses satisfied their competition concerns. These changes were made pursuant to the narrow MFN commitments accepted by the French, Italian and Swedish competition authorities in April 2015 which were found to promote a more competitive environment for online travel companies to the benefit of hotels and consumers.
There are no material characteristics of the German market that distinguish it from the online travel company markets in France, Italy and Sweden that justify the BKartA taking a different approach from the NCAs in those countries and others across Europe.
"We believe this decision is flawed because it does not recognize the immense benefits that online travel brands like Booking.com bring to both consumers and accommodations," said Gillian Tans, President of Booking.com. "Companies like ours bring transparency, choice and value to global travellers by aggregating information for hundreds of thousands of properties. We do not only save consumers time and money, we serve as a highly cost-efficient marketing channel for most hotels that could not otherwise afford to market their brand to domestic and international consumers. Narrow parity was put in place to ensure that consumers don't have to check hundreds of hotel websites in order to get the best price, allowing sites like Booking.com and others to achieve advertising efficiencies on behalf of hotels."
Booking.com strongly believes it can continue to add value to its hotel partners and offer customers the best booking experience. Booking.com will continue to work with hotel partners to offer their rooms at highly competitive prices. Booking.com has full confidence that hotels will reward Booking.com with the best rates, conditions and availability in return for the variety of customers it can deliver. By being able to offer highly competitive rates, consumers can conveniently and efficiently make a booking through Booking.com with a hotel of their choice. The diversity and quality of hotels available on Booking.com mean that a customer can always find a hotel which meets their needs, for the right price. To show our confidence in being able to offer the best price, Booking.com guarantees that it will match the price difference  under its Best Price Guarantee.
The reasoning and key conclusions in the BKartA's decision are not only in direct conflict with the findings of the French, Italian and Swedish NCAs (as supported or endorsed by a majority of the NCAs in Europe). Booking.com believes that the BKartA has failed to conduct a proper investigation of the competitive effects of the narrow MFN. The BKartA decision to prohibit the narrow MFN is heavily reliant on the conclusions in the HRS case – which was in relation to wide MFNs. The BKartA has simply ignored, without any justification, the substantial body of evidence submitted by Booking.com which shows that the narrow MFN does not restrict competition and is actually pro-competitive by bringing about substantial efficiency benefits for hotels and consumers. Moreover, BKartA has failed to coordinate with other NCAs and failed to ensure uniform application of competition law across the EU.
Booking.com will, however, co-operate with the BKartA's order to remove narrow MFNs from its contracts with German accommodations, pending the outcome of Booking.com's appeal of the BKartA's decision. Booking.com will waive enforcement of its existing narrow parity provisions with German accommodations with immediate effect and will amend its standard terms and other agreements with German accommodations ultimately by 31 January 2016. Booking.com will nonetheless work hard with all hotels to ensure the best customer experience on Booking.com.
Elsewhere in Europe, Booking.com continues to retain its narrow MFN for prices and booking conditions – meaning that hotels must offer the same rates and booking conditions on Booking.com as they do on their own direct online channels or as marketed by the hotel online (e.g., hotel's own websites or meta search engine).
FOR PRESS INFORMATION: 
Booking.com is the world leader in booking hotel and other accommodations online. It guarantees the best prices for any type of property – from small independents to five-star luxury. Guests can access the Booking.com website anytime, anywhere from their desktops, mobile phones and tablet devices, and they don't pay booking fees – ever. The Booking.com website is available in 42 languages, offers over 840,000 hotels and accommodations including more than 390,000 vacation rental properties and covers over 83,000 destinations in 221+ countries and territories worldwide. It features over 65 million reviews written by guests after their stay, and attracts online visitors from both leisure and business markets around the globe. With over 17 years of experience and a team of over 10,000 dedicated employees in 173+ offices worldwide, Booking.com operates its own in-house customer service team, which is available 24/7 to assist guests in their native languages and ensure an exceptional customer experience.
Dit artikel is een ingezonden bericht en valt buiten de verantwoordelijkheid van de redactie.