LG start patentzaak tegen TCL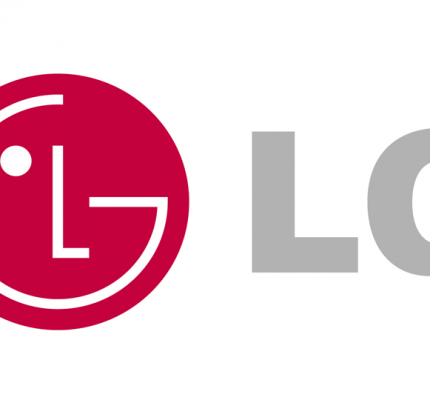 Amstelveen, 13 november 2019 – LG Electronics (LG) heeft deze week bij de Duitse rechtbanken van Mannheim en Düsseldorf een rechtszaak aangespannen tegen TCL, een Chinese fabrikant van handsets en mobiele telefoons, wegens schending van LG's LTE-patenten.
In de zaak stelt LG dat TCL in handsets bewust technologieën heeft gebruikt die inbreuk maken op drie LG-patenten die essentieel zijn in LG's 4G producten: het zo goed mogelijk versturen van gegevens tussen smartphone en headset, timers controleren voor uplink synchronisatie en het verminderen van storingen in het uplink synchronisatieproces.
De zaken tegen TCL werden pas aangespannen nadat LG al talloze pogingen had ondernomen om er samen uit te komen, zonder resultaat.
Voor de volledige berichtgeving verwijzen we je door naar onderstaand persbericht. Voor vragen of meer informatie kun je contact opnemen met:
LEWIS                                                                                    LG Electronics
Ellen van Wijk                                                                        Jeroen Peeters
lgbenelux@teamlewis.com                                                    jeroen.peeters@lge.com
LG FILES LTE PATENT INFRINGEMENT LAWSUITS AGAINST TCL
A Global Leader in LTE Patents, LG Takes Legal Action to Prevent Unlicensed Use of Three Mobile Technologies
SEOUL, Nov. 11, 2019 — LG Electronics (LG) this week filed lawsuits against TCL, a Chinese handset manufacturer, in the German district courts of Mannheim and Düsseldorf, for infringing its LTE technology patents.
The lawsuits allege that TCL knowingly implemented technologies in its handsets that infringe three of LG's standard essential patents that cover key areas of LTE handsets: minimizing the loss of packet transmission, control timers for uplink synchronization and interference reduction in the uplink synchronizing process.
The suits against TCL were filed only after numerous attempts were made by LG to remedy its concerns, to no avail. LG has successfully asserted its extensive LTE patent portfolio on a number of occasions in the courts by legally challenging the unlawful use of its technologies. As a result of recent legal action, BLU agreed to a licensing deal with LG and a German trial court ruled in favor of LG in three separate litigations against Wiko.
Aggressive investment in research and development has resulted in LG becoming a global technological leader in the mobile communication market, possessing one of the largest portfolios of standard essential patents. According to TechIPm, a professional IP research and consulting firm, LG ranked first in 4G (LTE/LTE-A) patents every year from 2012 to 2016. Germany-based market intelligence company IPLytics lists LG as the owner of 11 percent of all 5G standard essential patents issued to date.
"LG has long invested heavily in LTE innovation and when it becomes necessary, we take action to protect these important assets," said Jeon Saeng-gyu, executive vice president of LG's Intellectual Property Center. "As a leader in LTE technology, we have a responsibility to ensure that competition in the industry takes place fairly and legally. These lawsuits are aimed at protecting our investments and challenging the unlawful use of our vital assets and to safeguard the competitiveness of the industry for future innovation."
---
Over LG Electronics
LG Electronics, Inc. (KSE: 066570.KS) is wereldwijd leider en technologische innovator op gebied van consumentenelektronica, mobiele communicatiemiddelen en (smart home) huishoudelijke apparatuur. Met ruim 75.000 werknemers en 118 locaties wereldwijd, boekte LG een wereldwijde omzet van 61,3 triljoen KRW (USD 54,4 miljard) in 2018. LG Electronics bestaat uit vijf bedrijfsonderdelen – Home Entertainment, Mobile Communications, Home Appliance & Air Solutions, Business Solutions en Vehicle Components – en is één van 's werelds toonaangevende producenten van premium OLED-televisies, smartphones, smart home-producten, airconditioners, wasmachines en koelkasten. LG Electronics Benelux Sales BV is gevestigd in Amstelveen, Nederland, met een regionaal kantoor in Edegem, België. Meer informatie en nieuws over LG Electronics zijn te vinden op lg.com/nl en lgnewsroom.com.
Dit artikel is een ingezonden bericht en valt buiten de verantwoordelijkheid van de redactie.