Nieuws
-
Nominaties DIA Pro's en Company of the Year bekend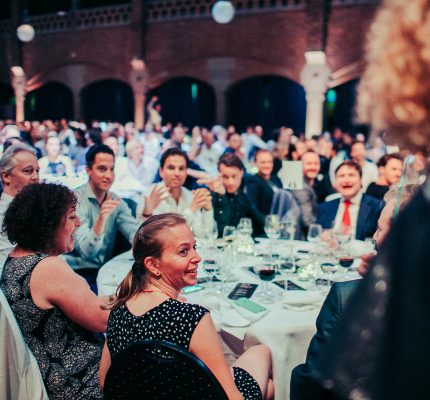 Rituals, De Hartstichting, Albert Heijn en het Van Gogh Museum zijn genomineerd voor Company of the Year, een onderdeel van de aanstaande Dutch Interactive Awards.
Alle opdrachtgevers van de tientallen genomineerde DIA-cases in 14 categorieën kwamen in aanmerking voor een nominatie van Company of the Year. Een jury suggereert nu vier kandidaten voor de bedrijfsprijs.
Deze wordt op 27 juni aanstaande worden uitgereikt in de Beurs van Berlage te Amsterdam.
Tevens worden die avond de Dutch Interactive Professionals Awards uitgereikt. De DIA PRO's zijn prijzen voor beste designer, techie en starter van het jaar bij Nederlandse internetbureaus. Die zijn aangedragen voor hun collega's en vakgenoten.
Genomineerd voor de DIA PRO's:
Best in design
Priscilla de Gier – Code d'Azur
Jan Jesse Bakker – RONIN Amsterdam
Stan Grootes – Fabrique
Best in tech
Rens van de Wiel – RONIN Amsterdam
Johan Huijkman – Q42
Tim van Deursen – Q42, Hack The Planet
Best talent
Bella Bovens – Incentro
Ilayda Huijser-Küçükosmanoğlu – Dept Agency
Luke Janissen – Greenhouse Group
Plaats een reactie
Uw e-mailadres wordt niet op de site getoond